This week on the blog (excerpts from Goodreads):
Jaclyn reviews:
Amory Ames and her rakish husband Milo take on a murder at a masked ball in this Christie-esque traditional mystery set in 1930s England.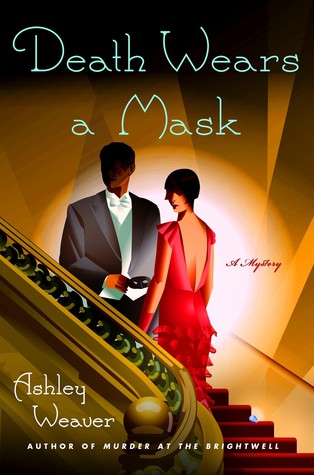 Marriage? To a gambler? You must be joking! Yet Lady Hermione Upperton has never backed down from a challenge. When her spendthrift father offers her at the gaming tables, she is given a difficult choice—wed the Earl of Mainwaring, an infamous gamester with no respect for her skills with the reins, or face charges for the murder of a member of the infamous Lords of Anarchy. Either way she'll have to clear her name. Can she count on her husband's help the way she has begun to count on his kisses?
Ketterdam: a bustling hub of international trade where anything can be had for the right price—and no one knows that better than criminal prodigy Kaz Brekker. Kaz is offered a chance at a deadly heist that could make him rich beyond his wildest dreams. But he can't pull it off alone…
And Stacey reviews:
Sixteen-year-old Jae Hwa Lee is a Korean-American girl with a black belt, a deadly proclivity with steel-tipped arrows, and a chip on her shoulder the size of Korea itself. When her widowed dad uproots her to Seoul from her home in L.A., Jae thinks her biggest challenges will be fitting in to a new school and dealing with her dismissive Korean grandfather. Then she discovers that a Korean demi-god, Haemosu, has been stealing the soul of the oldest daughter of each generation in her family for centuries. And she's next.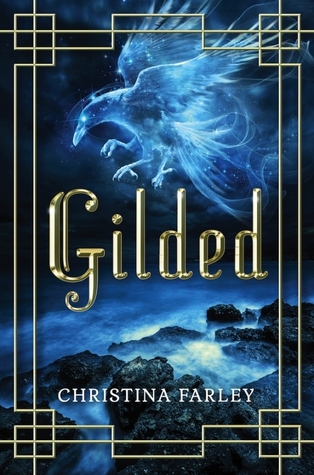 ---
Canada's Scotiabank Giller Prize will be announced tomorrow. Check out some of the nominated books. If you're into that sort of thing, there's also a quiz on how many prize winners you've read. I haven't read any of them, but I was in Book History class when The Sentimentalists came out, and there was a big to-do because it was originally published by a small artisan publisher (Gaspereau Press) that couldn't print copies fast enough after it won.
If I weren't so busy with life admin – moving, volunteering, working, etc., I'd spend some time planning at least weekend adventures. Not all of these will fit into a weekend, but Mental Floss has another list of unique bookstores to visit around the world.
Read your way across Italy. Enough said.
The authors at Book Riot share the best books they read in September. Will you add any of them to your to-read pile? Sorcerery to the Crown and Serpentine were already on mine, but I've just added a few more as well.
CBCNews lists 10 books about residential schools to read with your kids.
The New York Times Sunday Book Review on Sven Birkerts' Changing the Subject: Art and Attention in the Internet Age.