The strange and wonderful worlds I'm looking forward to traveling as the summer winds to a close and my favorite season begins. (All synopses modified from Goodreads blurbs, which you can get to by clicking on the images).
1. Two families, named after birds, compete in traveling shows. The Palomas believe that the Corbeaus practice only the darkest magic, but when tragedy strikes it is a Corbeau boy that saves young Lace Paloma. I love the bird inspiration, and the families remind me of Romeo and Juliet. Plus, who could ignore a cover like that? Gorgeous.
Expected publication September 2015
2. In a standalone (yes!) companion to her first novel Salvage, Alexandra Duncan shares the story of Miyole, who is finally living her dream of being a research assistant on her first space voyage. When her ship saves another that has been attacked, she and Cassia, a girl from the rover, begin a quest to rescue Cassia's adopted brother.
Expected publication September 2015
3. Having just finished The Dragons of Heaven, I find myself more interested in Chinese mythology and folklore than I have been for a while. Serpentine, by Cindy Pon, fits that bill: Skybright is different from everyone around her, and as the changes begin to manifest even more strongly, and her dark destiny becomes clear, she struggles to keep her sense of self – and falls in love.
Expected publication September 2015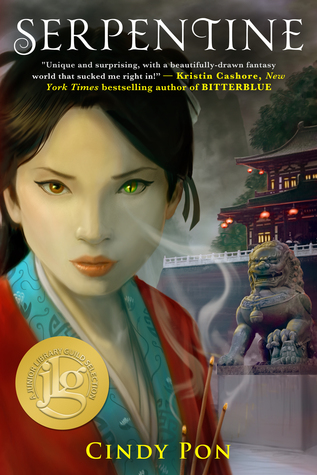 4. Dragon Heart is a story about a queen who kills her suitors because she loathes being forced to marry one of the Emperor's brothers, her son, who journeys to find his sister, and the queen's mute daughter, who learns after being attacked by one that she can speak with dragons. Need I say more?
Expected publication September 2015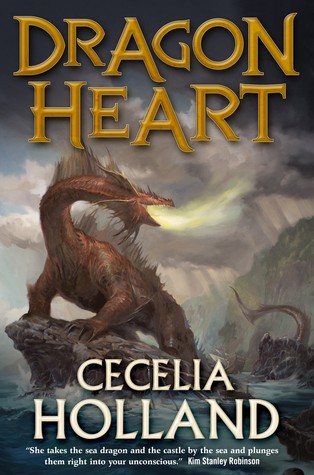 5. With this synopsis (thanks, Goodreads), how could you pass Wake of Vultures by?
 She's a half-breed who dresses like a boy, raised by folks who don't call her a slave but use her like one. She knows of nothing else. That is, until the day a stranger attacks her. When nothing, not even a sickle to the eye can stop him, Nettie stabs him through the heart with a chunk of wood, and he turns into black sand. And just like that, Nettie can see.
Expected publication October 2015
Turn the page for five (more…)