The Summer Bride by Anne Gracie
Berkley: July 5, 2016
Genre: Historical Romance
Source: Free From Publisher
Beach Vacation

The Summer Bride is the final book in Anne Gracie's Chance Sisters series. With this book readers are treated to the romance between aspiring dressmaker Daisy Chance and Irishman Patrick Flynn. Neither one is looking for romance with the other – Daisy is determined to be independent and Flynn is looking for a higher born bride – but, you can't always get what you want. What I really liked about The Summer Bride is the fact that both Daisy and Flynn were not of the aristocracy. Daisy grew up in a brothel and has struggled with a limp, only when her "aunt" takes her in does Daisy have the chance to fulfill her dreams of becoming a renowned dressmaker. Like Daisy, Flynn also comes from humble beginnings and has made something of himself by becoming a tradesman in the shipping industry. So, Flynn is rich and that means that he can spend his hard earned cash on bizarre and colourful waistcoats made by Daisy. These two share a friendship that involves a lot of bickering; however, that all changes with one kiss.
Naturally, neither Daisy nor Flynn expect the attraction that they feel to turn into love. In fact, Daisy is resistant to even forming a relationship with Flynn. Daisy has no intention of ever marrying because it would mean that she would have to give up on being a career woman (it's not the done thing!) and she's been burned before. Unlike Daisy, Flynn is willing to explore this thing they have going on and soon he decides that Daisy's the girl for him: they should marry. The Summer Bride's main conflict is Daisy's resistance to marriage, why she feels that way, and how she reconciles her feelings towards Flynn with her need for independence. This conflict was well portrayed; however, I felt that it went on a tad too long and was somewhat overshadowed in its meaningfulness with other events that forced the couple to make certain decisions.
The Summer Bride was a strong finish to Gracie's series, and while I found the second half of the book lost a bit of momentum, I really appreciated the refreshing fact that neither of the main characters were of the aristocracy. Daisy's determination to be independent was an interesting way to bring conflict into her romance with Flynn and I think the author ultimately provided the motivation for Daisy to make the decisions that she did. While The Winter Bride remains my favourite in the series to date, fans of the series will be pleased by this final outing.
Similar Reads
For another heroine of less illustrious background, I highly recommend checking out Courtney Milan's Unraveled. Here, the heroine is in trouble and finds safe harbour with a magistrate…as his mistress. Definitely an imbalance of power in a romance, but one that is resolved wonderfully.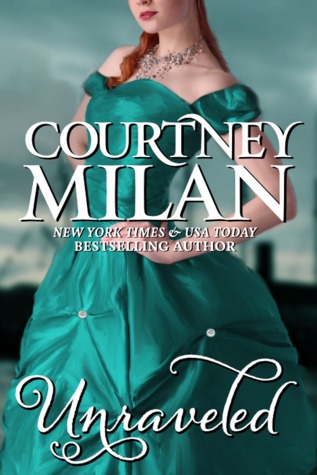 How the Duke Was Won is another excellent follow-up read. There is an emphasis on humour in this book, but it's heroine is a the daughter of a bordello madame and she's impersonating an aristocratic heiress. A very fun read, and one that will appeal to fans of the push-pull of Daisy and Flynn's relationship.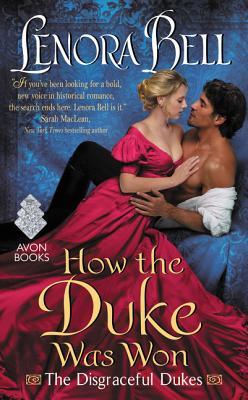 If you appreciated Daisy's reluctance to marry and her need to prove herself, you will find a lot to like about Esther Walker-Bales in Alissa Johnson's A Gift for Guile. Like Daisy, Esther is not inclined to marry her hero and they have a tempestuous relationship. Read my review for more info.