Good Dukes Wear Black by Manda Collins
St. Martin's: April 5, 2016
Genre: Historical Romance
Source: Free From Publisher
Good Dukes Wear Black is Manda Collins' final book in her Lords of Anarchy historical romance trilogy. In the final installment Piers Hamilton, the Duke of Trent, has taken over leadership of the Lords of Anarchy, the disreputable driving club. Trent's belief that he has turned around the reputation of the club is challenged when Miss Ophelia Dauntry charges Trent to help her find the kidnapped wife of one of the club's members. This investigation also conveniently throws these two acquaintances together, forcing them to explore the attraction between them.
I enjoyed both of the previous books in the series, A Good Rake is Hard to Find and Good Earl Gone Bad and the final book is just as entertaining. Once again readers are treated to a mystery and a more-or-less trouble free romance. 
Anyone that has read Collins' historical romances in the past should be well aware of her writing style. There is always a central mystery that plays a large part in the plot. It is the job of the hero and heroine to investigate that mystery and explore the whole romance thing between them. Due to the two main plot lines (the mystery and romance) a lot happens in the course of the novel. At times the amount of content crammed into the book is detrimental to the book. In the case of Good Dukes Wear Black, I think this hampered the actual mystery. Ophelia's friend has been kidnapped and her husband shot, but when the inevitable resolution comes about there is very little exploration of the reasons for the kidnapping or Maggie's reunion with her husband. I personally found the mystery to be somewhat lacking in Good Dukes Wear Black and I would have liked a better resolution to that thread of the plot.
While the mystery was rather simple, it's not really why I pick up a book by this author. If I were looking for a hard core mystery, I would be reading a different genre. What I like about Collins' and what shines through in Good Dukes Wear Black is the author's ability to write a nice romance. There's never much romantic angst in Collins' novels and it's something that I appreciate in a genre that generally thrives on angst. In Good Dukes Wear Black we have two nice characters that fall in love and the road to happily ever after is paved with mystery and intrigue, but it is not bogged down with ridiculous misunderstandings between the hero and heroine.
If you're in need of a break from the angst-filled romances rife with misunderstandings, Manda Collins is a refreshing change. With Good Dukes Wear Black Collins' offers her signature style that will be sure to appeal to her fans old and new.
Similar Reads
For another book that has a similar feel-good tone, try Amy Sandas' Luck is No Lady. If you like the fact that Trent and Ophelia are essentially "good" people, then you will appreciate Sandas' characters. See my full review here.
For another read that combines romance and mystery nicely Sharon Cullen's The Reluctant Duchess is an excellent follow-up read. Again, this is a read that is very similar in tone to Collins' writing and characterization style.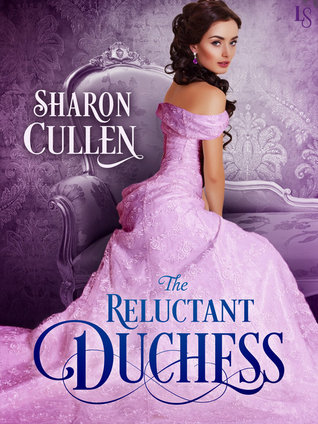 Lastly, if you're a fan of Manda Collins' nice characters, Rose Gordon's historicals are a must read. My favourite to date is The Officer and the Traveler.