Luck is No Lady by Amy Sandas
Sourcebooks Casablanca: April 5, 2016
Genre: Historical Romance
Source: Free From Publisher
Luck is No Lady is a historical romance that I was looking forward to because, hey, gambling den!
Emma Chadwick is a woman in dire straights. She's threatened by a moneylender that her father was in debt to when he died. Due to this financially stressed circumstances (it cost a lot to launch your sisters in society) Emma needs to find employment. Fast. 
A gently bred woman finding respectable employment is no easy thing in the Regency era. Hence, Emma's eventual employment as a bookkeeper at a scandalous gambling hell. The owner of the club is Roderick Bentley, bastard son of an Earl, who hires Emma in order to discover how his previous bookkeeper was fleecing him out of his money. Emma is up to the mathematical challenge, but is less prepared for her attraction to the handsome owner of the club. The first half of Luck is No Lady is really, really good. The tentative attraction Emma feels towards Roderick is done very well. As is Emma's conflicted feelings about her attraction towards Roderick. As the primary caregiver of her two younger sisters, Emma shoulders a lot of responsibility, despite the fact that her sisters are of an age when they could help and support her. Due to her responsibility, Emma has led a rather sheltered live and is unprepared for her reaction to Roderick. That tension between the two main characters was beautifully done in the first half of the book and I was captivated.
For me, the momentum in the first half of the book did not carry on to the second half of the book and I think a lot of that had to do with the hero himself. I'm sorry to say that Roderick Bentley became a bit of a bore. Don't get me wrong, there's a place for the upstanding hero in the romance genre. However, when you have two rather upstanding and responsible characters like Roderick and Emma there romance can be a bit, well, dull. Both Roderick and Emma were so wrapped up in their responsibilities that their romance kind of lost steam. The romantic tension that started so strong between the two of them faded a bit when the obstacle to their relationship was nothing more than their upstanding natures.
Another element that I found frustrating was Emma's reluctance to share the burdens of her father's debts with her sisters. I could have understood Emma's lone wolf mentality if her sisters were significantly younger than her, but both of them were old enough to be married. Old enough to marry but not old enough to solve a very real financial problem? Emma's insistence on marrying of her sisters and not asking them for help didn't really make sense. Combine Emma's determination to go it alone with Roderick's determination that he wasn't good enough for Emma and you have a duo that lost it's magic.
Luck is No Lady had a lot of potential. The first half was great, filled with great tension between two intriguing main characters. Unfortunately, Emma and Roderick became flat characters that changed little throughout the narrative. While disappointed, I enjoyed the writing style and will check out the author's next book in the series.
Similar Reads
For the ultimate historical romance set in a gambling den, Lisa Kleypas' Devil in Winteris a must read. The hero is absolutely NOT an upstanding Roderick, but that only makes his character development stronger.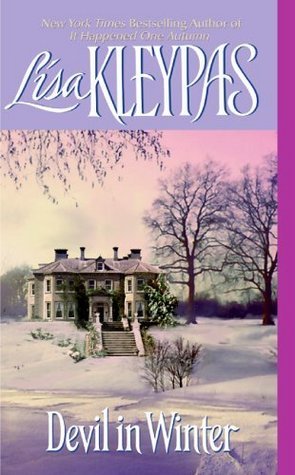 The pleasant pacing and "goodness" of both main characters also reminded me of Ashlyn Macnamara's recent title, To Lure a Proper Lady. This one also has a similar class issue affect it's main characters just as Emma and Roderick have to contend with. See my full review here.