A Song for the Brokenhearted by William Shaw
Mulholland Books: January 19, 2016
Genre: Historical Mystery
Review Source: Free from publisher.
With A Song for the Brokenhearted William Shaw wraps up the Breen & Tozer mystery trilogy and I'm left hoping to read more about these characters. A trilogy can become a series, right? This book was everything that I hoped it would be: awesome characters, occasional humour, and a mystery that not only holds a personal connection for the main characters but also sheds light on events of an international nature.
A Song for the Brokenhearted picks up soon after the events of the previous book, Kings of London. Breen is recuperating after being injured on the job and ex-policewoman, Helen Tozer, has brought Breen back to her family's farm to recover. Going a bit stir crazy, Breen is not exactly unhappy when Helen nudges him into looking into her sister Alexandra's unsolved murder. Surprisingly, Alexandra's murder has an unexpected connection to the Mau Mau uprising in Kenya. Having loved She's Leaving Home and Kings of London, I had really, really high expectations of the final book in this retro mystery series. From the start, I have loved being immersed in the 1960s culture and fascinated by the characters of Breen and Tozer. Historical events of the 1960s continue to be present in the Brokenhearted, and the British presence in Kenya during this period is explored. The history of the British in Kenya is not glossed over as one of the murder suspects, James Fletchet, lived in Kenya during the Mau Mau uprising, actively taking part in "screening" locals. It's not a pretty past, but it adds an unexpected political bent to the novel, which is generally not something that I expect in the mystery genre. The details of international events are skillfully interwoven with the mystery, giving the reader a fantastic sense of place and time. The fact that 1960s London comes alive in this trilogy is a big draw for me and it will appeal to mystery readers who are looking for a read that is more than just procedural information, after all, Breen and Tozer are not even officially on the case.
The characters of Breen and Tozer continue to be fabulous; they are what keep me coming back to these books. Both Cathal Breen and Helen Tozer are such human characters. Breen is definitely not a super detective, yet he stands in sharp contrast to his corrupt fellow official. Helen Tozer, unlike Breen, is comfortable with the fast changing world; she embraces the change that society is experiencing and is all the more frustrated when she's forced to quit her job and return to help her parents on their farm. The fact that Breen and Tozer are so opposite in terms of the worldview makes their strange relationship all the more compelling. Breen's more of an old fashioned kind of guy, so his attraction to Tozer is a bit fraught; however, I think with Brokenhearted you can really see how Breen has grow and embraced some of the change that's sweeping the nation. There are some big changes ahead for both Breen and Tozer and it's how they deal with personal complications during a murder investigation that is so compelling.
Ultimately, Brokenhearted gives readers a satisfying conclusion to the trilogy. Many of the loose ends from the previous books are wrapped up; however, I think the author leaves enough room for future books to be written. If there is anything that disappointed me about Brokenhearted, it is the ambiguous nature of the ending and the fact that, as it stands, there will be no more books featuring these characters. Ambiguity aside, if you've enjoyed the first two books in this trilogy there is no question that you will love it's finale.
Similar Reads
If you enjoyed the sense of place and strong characterization of Breen and Tozer, you might also enjoy J.S. Law's Tenacity. This is a fascinating and fast paced thriller that filled to the brim with suspense. See my full review of Tenacity to learn why this is such a fabulous read.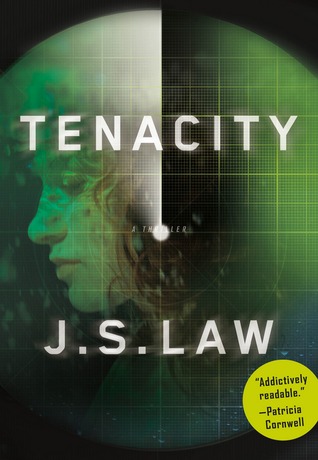 For more similar reads, see my review of She's Leaving Home.