Tenacity by J.S. Law
Henry Holt & Company: November 3, 2015
Genre: Mystery; Thriller
Review Source: Free from publisher.
Tenacity was an unexpected thriller (in a good way) that was refreshing, suspenseful, and introduces readers to a heroine in a unique situation.
Lieutenant Danielle "Dan" Lewis is an investigator for the Special Investigative Branch (SIB) of the British military, and the lone female investigator at that. Following an investigation that both heralded her as a hero and reviled her amongst her colleagues, Dan has come back to her roots after taking a year sabbatical. What her colleagues are unaware of is that Dan's sabbatical was motivated after she was attacked and beaten on the one-year anniversary of the imprisonment of the man that made her a household name. Now another woman has been beaten and murdered and her husband has seemingly committed suicide. Only Dan sees the connection between her own attack and that of the murder victim's and that's only because she's never shared what happened to her.
Ostensibly investigating the apparent suicide, Dan is also bent on finding out more about her own attack. This investigation pairs Dan with her former partner, John Granger, whom is still holding a grudge because of Dan's lone wolf tendencies. During the investigation many walls are thrown up against Dan and it's clear that everything traces back to the nuclear submarine, Tenacity. Only by joining the crew on the Tenacity will Dan find out the truth, or at least, she hopes so.
Tenacity was a nail-biting read. Right off the hop so many questions were raised. What secret is Dan keeping? How does that secret relate to the rape and murder of a submariner's wife? How does everything relate to the Tenacity? I was hooked from the get-go. Aside from the mystery, what really caught my attention was the unique perspective that the novel takes. Dan is a lone woman investigator in an all boys' club, which means that absolutely nothing is easy for her. Suspects don't want to talk to her. She's blatantly harassed and disrespected. It's basically an awful work environment. Add in the fact that Dan has not dealt with the aftereffects of her own attack – well, Dan, she's one tough lady. Dan was a great character and I'm really impressed that the author showed the darker side of a woman worked in a male dominated field (a concept that I personally take for granted working in a female dominated career).
The suspense is really amped up once Dan is actually on the Tenacity. Submarine living is claustrophobic and this is made clear over and over again. The lack of sunlight, communication to the outside world, and being labeled an interloper all ramp up the tension and sense of forboding. No one wants Dan on the Tenacity and again this results in derogatory remarks and disrespect being aimed at Dan. The terror at Dan's vulnerability in this situation is what I found really suspenseful about this book. Sure there's a murderer out there, but its Dan's solitude that really had me flipping the pages. Anything could have happened to Dan and it would be her word against an entire company of tight-knit submariners.
Tenacity is a well-crafted mystery/thriller, but it really stands out in the genre because of its investigator, Danielle Lewis. Dan is a strong woman going against an established institution in the effort to find a murderer and discover a larger conspiracy, and it's kind of terrifying. The author has done a superb job at creating a memorable character and a suspenseful plot, and Law leaves just enough threads dangling to guarantee that I will be back to find out more and to learn more about the life of a military police officer, a world that feels so foreign to me. Recommended to fans of the mystery genre that are looking for something outside the norm.
Similar Reads
With Tenacity I was immediately put in mind of Robert Gailbraith's Cormoran Strike series due to the fact that Strike is a former SIB officer (just like Dan). The mystery element is very different considering that Strike is out of SIB after losing his leg, but I think fans of Tenacity will appreciate the series, especially if they stick with it to book 3, Career of Evil. At any rate, start with the first book, The Cuckoo's Calling.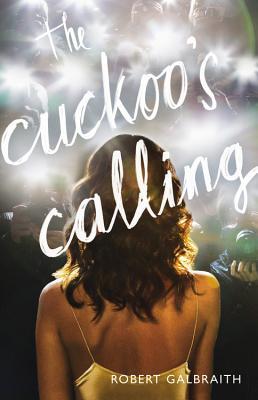 While Linda Castillo's Kate Burkholder series is quite different from Tenacity, I think it's a good follow-up read because it's heroine also has a traumatic event in her past that is shaping her present. There is a stronger focus on the personal but if that's your thing (and it is mine) than it's a great series to catch up on while you're waiting for more mysteries featuring Dan Lewis. Start with book one, Sworn to Silence.
Lastly, I think Sarah Graves' Winter at the Door is another great followup. Like Dan, Lizzie Snow has to contend with a lot of backwaters flack when she moves to the remote Bearkill, Maine. Like Dan, Lizzie often has to go it alone. I really enjoyed the first book, and I'm anxiously awaiting the second installment in the Lizzie Snow series.