If you're like me, you love reading about places you travel to. Or want to travel to.
I was much busier than I expected to be (or I was nodding off on the train, or watching the scenery pass by), or I would have read more of these.
On my recent vacation to England, I was forced by necessity (a wedding) to establish a vacation base for the majority of my stay in the Devon countryside. Since I was so near, I dropped into Bath for a few days, before spending my last night in London (because trains aren't always reliable, and getting the train to the airport on the same day I needed to fly out just seemed too risky).
Despite the distractions of exploring the outdoors, meeting up with old friends, touring tangible history, and watching British TV in hotel bedrooms, I managed to get some reading done – and to put together a list of ideal books to read to set the tone of travels to these places.
Turn the page for my guide to reading for Devon, Bath, and London.
Devon (and Cornwall)

The one I read while eating cream teas in Devon: The Rose Garden, by Susanna Kearsley. My favorite by this author, it involves a heroine who inadvertently travels back through time to Jacobite Cornwall – where she meets two men involved in the early rebellion.
Bonus: there is a mention of eating cream teas in Devon, and I was eating a cream tea as I read it!

Sherlock Holmes must be mentioned. The Hound of the Baskervilles is set in Dartmoor National Park (incidentally, where I went hacking on a pony. Absolutely beautiful country, heather and gorse, tors, and wild ponies). The moors are much more beautiful than the photo I have here, but staying seated on the horse took enough of my energies that I had none left over for taking photos.
A Study in Silks, a steampunk novel that was influenced by the Baskerville story,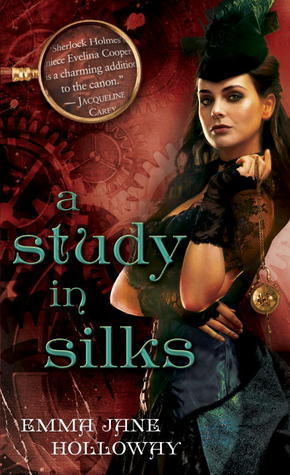 does not evoke the Devonshire moorlands as well as the historical fictions mentioned above, but especially with events that occur later in the series, may be an interesting read for anyone planning a trip (or a ride) in Dartmoor.
Bath
I was informed by a tour guide of No. 1 Royal Crescent (maintained in its Georgian splendor, with incredible Hepplewhite and Chippendale furniture, ingenious gadgets like a contraption that keeps your toast warm) that Northanger Abbey was also set in Bath, but the earlier Georgian Bath, not the later, less fashionable Bath of Persuasion.By then, apparently, Bath had become a retreat for the sick, infirm, and elderly. No wonder Anne objected to it. Speaking of Anne, I visited the Assembly Rooms and had (almost) high tea in the Pump Room. Beautiful interiors, and it was easy to imagine the beau monde assembling to gossip, walk, and eat.
As for the ancient Roman baths there, the adventures of Marcus Didius Falco bring everyday Rome to life. There's a long series about him, and while I'm not sure any of them actually take place in Roman Britain, they give readers an idea of what Everyperson's life was like back then. Including bathing practices.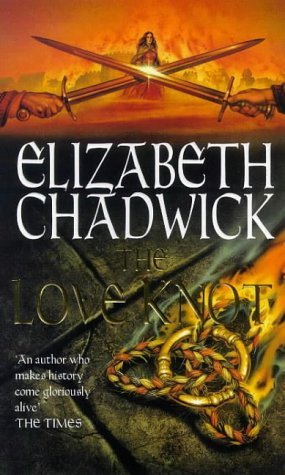 The Love Knot is actually set in Bristol, but that city is so close to Bath (and I had to stop there on the train due to track work on my journeys between Devon, Bath, and London), that I'm going to count it anyway. It fits in with touring medieval castles as well, which I did in Devon.
The other thing about Bath is its Georgian history.
In the mid- to late-18th century, it became a fashionable place for the wealthy and nobility to spend the season, and much of the architecture comes from that period (seriously, it sort of all looks the same. Very nice, but the same). Georgette Heyer brings the Georgian period to life in The Convenient Marriage. Also, it's really funny, witty, and entertaining.
London
So many, many Regency romances take place in London – which is where the Marriage Mart, the Season, and the scandals all happened, of course. The places in London that are familiar to me are the places that are described in these, and in the medieval novels that I read: Hyde Park, Bond Street, Mayfair, Spittalfields, Richmond Park, the Tower, Hampstead Heath, Covent Garden, Vauxhall, Kensington Palace (ok, not mentioned often, but that's what the photo is of)… Wouldn't it be fascinating to take a historical tour of London? Or several, one for the medieval period, one for the Georgian period, one for the Regency period…
For romances, Arabella, again by Georgette Heyer, is one of my favorites. In pursuit of an entertaining season, the eponymous heroine visits many of the fashionable London spots.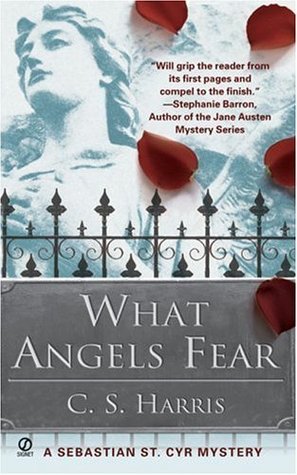 For historical mysteries set in London, not much beats the Sebastian St. Cyr series, beginning with What Angels Fear. St. Cyr is the son of a nobleman with extraordinary abilities. Restless after coming back from the war, he stumbles into investigating murders, and finds it keeps him occupied and gives him purpose. Great hero, great mysteries, great heroine (eventually.. the anti-heroine that keeps getting in the way is sometimes annoying).
Neil Gaiman's London is a bit out there, but I'm sure you could find traces of it in the real London – especially in the tube stations and on the tube trains. Much of the story takes place in the tunnels and underground spaces of the city.