The Shadow Revolution by Clay Griffith and Susan Griffith
Del Rey: June 2, 2015 (Steampunk)*
The Shadow Revolution is the first in a steampunk trilogy featuring magic, mystery and non-stop action. Simon Archer is a scribe, perhaps one of the last of his kind. Simon's abilities manifest through inscription, including using his own body as a medium to use magic.
"A carver. It's a vulgar term for a scribe who practices inscription using his own body as the tablet."
Simon's talents are rare and he's been taught to keep in the shadows (Simon's a bit of a directionless fribble at start of the book). When his former paramour is murdered before his eyes, Simon finds himself neck deep in a much larger battle and he comes to the realization that by keeping to the shadows, he's actually putting people's lives in danger when he could actually do something about it.
Joining Simon's quest to rid London of it's werewolf pack is werewolf hunter, Malcolm, and Kate, who's sister has been gone missing. Joining forces for their respective missions, Simon, Malcolm and Kate soon discover that their paths are much more interconnected than they would have imagined. The trio also comes to realize that their family's pasts might also be playing a part in the larger conflict that is endangering the city.
The Shadow Revolution is an extremely fast-paced and action-packed novel, and I want to put an emphasis on the action-packed nature of the book. For me, there was almost too much action and not enough character development. Simon, Kate and Malcolm were constantly fighting for their lives and readers are treated to the minute detail of each and every fight. The description of all these action sequences are not generally my thing when I'm reading, and in the case of The Shadow Revolution I found the emphasis on the details bogged down the plot a little bit. Further, the emphasis on the fight scenes was also at the detriment of what could have been great characters. Simon, Kate and Malcolm are all interesting characters; however, I don't think readers went below the surface for any of them.
While I really enjoy the world and the concept of magic in this alternative London, I'm really hoping for more emphasis on the characters in the next installment of the series. There's so much potential for richness of character. Simon, Kate, Malcolm and the other members of their crew all have promise, for them to be excellent I need to know more about them. Less descriptive action and more character development would go a long way in making this a stand out trilogy for me.
*Review copy provided by the publisher via Edelweiss.
Similar Reads
Kady Cross' Steampunk Chronicles is a YA quartet, but I do think it does compare well with The Shadow Revolution as it also involves of group of unlikely comrades working together to fight the big bad. It's worth checking out if your a YA and steampunk fan; start with book one.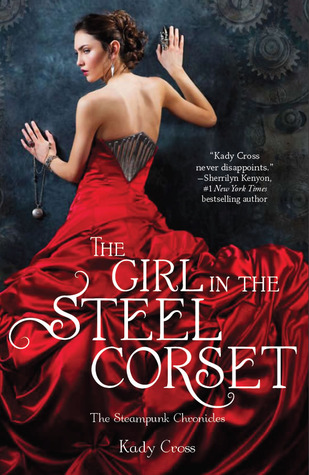 While I had a few issues with The Eterna Files, I can't help but think that it will appeal to those that enjoyed the level of description employed in The Shadow Revolution. I also think it's a good fit if you didn't have an issue with the characterization in The Shadow Revolution like I did.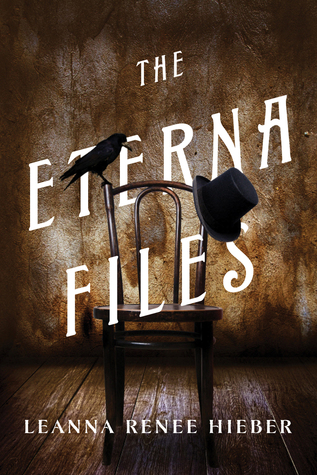 My last recommendation isn't a steampunk read, but I think it will appeal because if it's larger cast of characters and the overarching plot filled with magic, fighting, political intrigue and a cursed king. What I think will really win readers over is the strong characters in Philippa Ballantine's Book of the Order series. Of course, start with book one, Geist.