A Darker Shade of London by V.E. Scwab
Tor Books: February 24, 2015 (Fantasy)
Magic. Pirate wannabes. Fabulous coats. Let's just say A Darker Shade of Magic was a pretty awesome read. It is also written by the author of The Archived series, which I think it pretty awesome: see exhibit 1.
Kell is one of the two magicians that can travel to the three Londons that exist. Each of these worlds is different:
Grey for the magic-less city.
Red for the healthy empire.
White, for the starving world (p. 15).

Kell is from Red London and his job is to deliver messages to and from the king and queen that he serves (his adopted family). Of course, being one of the lone travelers between the worlds is tempting and Kell is unable to resist just a tad bit of smuggling. Really, what could it hurt? It turns out, smuggling is not such a great plan, especially when this weakness is known. When Kell is tricked into transporting a magical object from the fourth London, the extinct, Black London. Realizing his mistake, Kell knows that he has to return the stone back to where it came from, and the young thief that robbed him insists on tagging along for the adventure.
Lila Bard is a thief and aspiring pirate eking out a life in Grey London. She has no knowledge of magic or the existence of the other worlds. So when she steals the stone from Kell she has no idea what she has really taken or that it's marked her to those out for Kell's blood. With the knowledge that she has gained, Lila has no intention of being left behind, so she blackmails Kell into taking her with him while he's saving the world. Of course, it wouldn't be a proper adventure without a little bloodshed.
A Darker Shade of Magic was a fabulous and inventive read. Schwab has created a wonderful and engaging world and I'm left wanting more. While I did find that A Darker Shade was a slow start, I think it was a necessary one. The author painstaking established these alternative Londons as well as the characters of Kell and Lila. However, soon as these two encountered each other, the pace jumped and readers are taken on a swashbuckling adventure.
Kell and Lila are both equally compelling characters. Kell has been raised in privilege as the adopted son of the royal family, but he has never been unaware that he is emphatically not family:
"I'm not truly a Maresh, for all that the king and queen have offered me that name. I feel more like a possession than a prince" (p. 52).
Kell's past is a mystery. He doesn't know who his parents are and his memories have been deliberately altered. Despite this obvious manipulation on the part of his family, Kell can't help but care for them, especially his troublesome brother, Rhy. The family dynamic is interesting and I suspect Kell's mysterious past will play a part in the subsequent books.
Unlike Kell, Lila did not have a luxurious upbringing in Grey London. She's been surviving by dressing as a man and acting a thief and she's no stranger to murder. She's striving for something more and her dream is to become a pirate, something she equates with freedom. Just maybe she might be able to reach that freedom if she leaves Grey London behind.
Both Kell and Lila are wonderfully flawed characters and they compliment each other very well. I'm not really sure if they're even really friends by the end of A Darker Shade but I love the complexity of their relationship. They are from completely opposite worlds (literally and figuratively), yet they are one dynamic duo and I for one want to see more adventures.
If you're in the mood for an adventure story, A Darker Shade of Magic is not to be missed. Great characters. Great writing. Great world building.
Similar Reads
I found Lila Bard to be a really interesting character, and if you also like her awesomeness, I recommend that you check out Philippa Ballantine's Geist. The historical fantasy tone is similar, but it is the character of Sorcha that I think will appeal to fans of A Darker Shade of Midnight.
Fan of Lila's pirate dream? Why not check out Cassandra Rose Clarke's Assassin's Curse duology, featuring a lady pirate. This dulogy is a very fun read. Start with book one.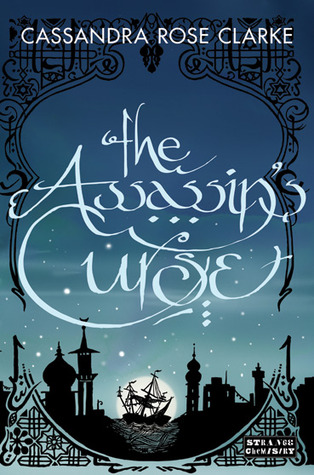 Kell and Lila make quite the dynamic duo and I loved their budding friendship. For another dynamic duo that also gets off to a rock start try Jennifer Roberson's Tiger & Del series. It's another swashbuckling adventure series with awesome characters. Start with book 1.