Shadowfell by Juliet Marillier
Knopf Books for Young Readers: September 11, 2012 (Young Adult; Fantasy)
Shadowfell is the first in a YA historical fantasy trilogy from Juliet Marillier. While I liked this one, there was something about it that made it hard to get through.
As a teenager, I loved Marillier's Sevenwaters series. I ended up moving away from fantasy books and essentially forgetting about this author. After hearing good things about Shadowfell from a number of readers, I thought I'd give it another try. The pressure was on to really enjoy this one, and unfortunately, I didn't love it. I liked it, and I'll read the remaining too books, but it was not a book that I had a hard time putting down.
Shadowfell is a coming-of-age tale following sixteen-year-old Neryn. Neryn has been on the run with her father since her brother and grandmother died. She has particular gifts that mark her as interesting to the oppressive king. He'll either kill her or use her powers for his own purposes. After her father dies, Neryn decides to strike out for a distant settlement that she's heard about: Shadowfell. Shadowfell is reputed to be the headquarters of the rebellion, and after seeing her family suffer at the hands of the king, Neryn is willing to be part of that rebellion. When Neryn learns that her mysterious savior, Flint, is also an Enforcer of the king, she balks. How can this seemingly gentle man kill and plunder under the king's banner? But all is not as it seems. The more Neryn learns about Flint and the rebellion, as well as her gifts, the more that she questions her role in the rebellion. Should she use her gifts for the cause? Does the end justify the means?
What I think the strongest element of Shadowfell is the thought process that Neryn goes through. Her powers indicate that she is a Caller. She can call the uninterested fae forward to rally on the side of the humans. However, Neryn questions whether she should use this gift. Essentially, Neryn could force the other folk to bend to her will, but this would make her a questionable character. Neryn rebels at the thought of using the other folk in this way, but she also understands that she just may have to use it if she wants to be useful to the rebellion. I really appreciated reading Neryn's conflicting thoughts about using her powers. That said, I personally felt that Neryn was too "good", a little too concerned about others. She's sixteen, where's the selfishness?
Throughout Shadowfell I couldn't help but consider Neryn the epitome of the classic "chosen one". She's special; the rebellion hinges on her power. While I appreciate the fact that Neryn was conflicted about her role as a Caller, I felt that she was too goodhearted, for me, it seemed disingenuous. I'm not sure that I believe that Neryn is simply this saintly. What's more, I personally felt that this made her a bit of a bore. Neryn might have been a more interesting character if she had a bit more rebellion to her role. I'm not ready to write the trilogy off yet, and I am hoping that Neryn will acquire a little more depth in book two.
The other aspect of Shadowfell that I wasn't keen on was the constant traveling. The whole book was a journey. Neryn was constantly walking somewhere. Again, this was an element that I found a little dull. The constant walking to someplace was repetitive and simply wasn't my cup of tea.
While I didn't love Shadowfell there is no question that Marillier writes beautifully well-researched historical fantasy. The world that Neryn walks through is well rendered and grounded in mythology and lore. I think readers who are more interested in the setting will really love Shadowfell, but I think those looking for a story driven by it's characters may be a touch disappointed.
Similar Reads
Another quest, another "chosen one" in Melina Marchetta's Finnikin of the Rock. Unlike Shadowfell, I found this one to be much more complex and action packed. I could not put this one down.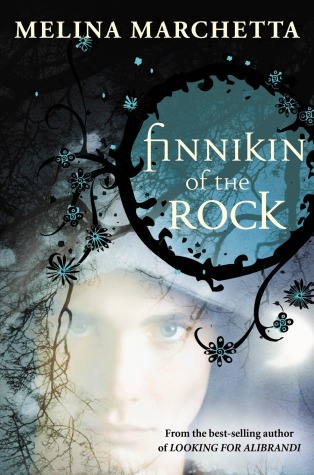 Leigh Bardugo's The Grisha trilogy is another great follow-up. It has another "chosen one" heroine, but what I really like about Alina is how she changed throughout the trilogy, it's the kind of character development that I want to see in Neryn. Start with Shadow and Bone.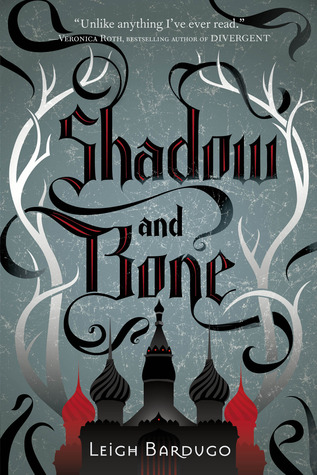 Lastly, for those that liked the pacing in Shadowfell, I think Diana Peterfreund's For the Darkness Shows the Stars is an excellent choice. It's a quieter story, but I think readers will enjoy the complete focus on the heroine through the story.