Princess of Thorns by Stacey Jay
Delacorte Press: December 9, 2014 (Young Adult; Fantasy)*
The Princess of Thorns is a fairy tale retelling, but it plays around with the certain elements creating a fully developed novel. Princess Aurora is the daughter of Sleeping Beauty, and when her mother sacrificed her life to give her fairy gifts to her daughter, Aurora became more:
Knowing that the end was near, Sleeping Beauty embraced her eldest daughter, Princess Aurora, and wished for the girl to be granted fairy blessings. But it was not for grace, or beauty, or the gift of song that the beauty wished…
No, what Sleeping Beauty wished for is for her daughter to be strong and a fighter; she knows that Aurora will be in for the fight of her life if she hopes to survive the ogre queen bent on her destruction. But, like most fairy blessings, this one also goes awry. Sleeping Beauty also wished that Aurora will bow to no man, and instead Aurora is fated to steal the free will of any man that dares love her. With one kiss, they will only serve Aurora, becoming a shell of the person they once were.
When the ogre queen takes her younger brother, Jor, captive, Aurora decides that it's time to raise an army and free her brother, and maybe take back her throne. When she's rescued by Prince Niklaas, Aurora thinks maybe she can find her army with his help, and leads the prince to believe that she is her brother, nicknamed "Ror". If only Niklaas wasn't quite so insistent that he's going to marry Ror's sister…
Prince Niklaas is cursed. On his eighteenth birthday he is fated to turn into a swan. But, he just might be able to save himself if he marries a princess. If he removes himself from the succession by marrying another heir outside his father's kingdom, his curse will be broken and he will remain a man. Princess Aurora is his last choice, only her "brother" is insistent that she will not have him. Only by helping Ror raise an army will he be granted an audience.
I haven't read another novel by Stacey Jay, but I knew that her previous works have been fairy tale retellings as well. The retelling aspect of the author's works got my attention immediately. I'm a fan of fairy tale retellings and a good one is not to be missed. While I liked Princess of Thorns I don't feel that it is the best fairy tale retelling that I've read, the world was a touch confusing and I felt that the main characters were a bit flat.
While I liked the fact that the tale of Sleeping Beauty was played with, the world this tale existed in was confusing. The otherworldliness of this world was compelling, but hard to understand. There were ogres and fairies living alongside humans, and inevitable strife broke out between these races. I have to admit that I found the explanation for this conflict to be a little glossed over. Princess of Thorns was not high-fantasy and I think there was a rather large gap in the world building. The prophecy that motivated the ogres to subjugate the humans was explained but it wasn't done in any depth. As a result, I was left floundering to understand the seriousness of why everyone was battling each other.
As for the characters, I couldn't help but feel that they were a bit flat and one-dimensional. Both Aurora and Niklaas are motivated by singular goals. She wants to free her brother and he wants to avoid his curse. These seem to be their defining characteristics and as a result, there wasn't much depth to either of them. For example, Aurora's blessing is more of a curse when it comes to the romance department. She had kissed her childhood friend and took his free will. She's always felt guilty about it, but then she considers doing the same thing to Niklaas in order to save him. I think Aurora's guilt over destroying her friend's free will had a lot of potential to make her a stronger character, but I felt that as a reader I was expected to assume these deeper feelings on her part rather than have them imparted to me. In the case of Aurora, I don't feel that this technique worked, and she never seemed to be "more" and I felt the same towards Niklaas.
What I did like about Princess of Thorns was the style of writing. The author hits the mark in making this novel sound like a fairy tale. The writing style had that mystical and worldly tone that I identify with an old fairy tale, and she combines that with some fun humour that gives this one a more modern feel. With Aurora and Niklaas it was not love at first sight; he thinks she's a boy for much of the novel. This lack of awareness of one character's gender allowed for there to be a lot of great humourous interactions between them. I loved the bantering adventure they were on.
And lastly, since I have mentioned the fact that Aurora is disguised as a boy for the bulk of this story, I have to spend a moment on the romance aspect. For the most part, the romance played second fiddle to the overarching ogre conflict. What I liked about the romance was the fact that Niklaas realized that Aurora, and women in general, were more than individuals that needed to be protected and kept unaware of the dangers of the real world:
I force a smile, pretending not to be bothered by the realization that it isn't only Aurora's time spent pretending to be a boy that makes it hard to know how to behave with her. It's the fact that she doesn't fit into the usual baskets. She's not a family member, and she's not a girl I'd have an easy tumble with. She's a little of both, as well as a friend of the kind I thought I could only find in another man. I never dreamt I could have fun sparring with a girl, or making rude jokes, or traveling across country with nothing but two horses and a single bedroll. I've never known a girl who could travel with less than two saddlebags and a pack mule.
I liked the fact that Niklaas realized that women in this world didn't have a lot of options other than to marry and become mothers. Through his romance with Aurora, I felt that he grew to have more respect of women as a whole. That said, his simple-minded thinking frustrated me, as did his cavalier attitude towards women through the first half of the book; thank goodness this changed by the end.
Ultimately, Princess of Thorns was a nice story that checked the boxes of a fairy tale retelling. And while I liked the book, I don't feel that it broke new ground and in some respects the tale was more simplistic than I expected.
*Review copy provided by the publisher via Edelweiss.
Similar Reads
I really liked that fact that Aurora's actions were tied to a prophecy and that she had to change her fact; this is always an interesting concept. For another novel that sweeps a young heroine on a journey that has been foretold, try Maureen Fergus' The Gypsy King, which I have reviewed in full.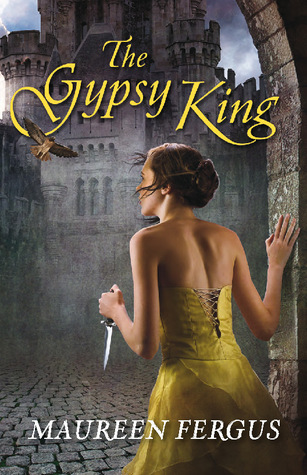 Another fairy tale retelling that plays around with the expected is Marissa Meyer's Cinder in which the heroine is a cyborg Cinderella. What I like about Cinder is how the author has combined several fairy tale retellings and woven them together into an interesting world. See Stacey's full review of this one.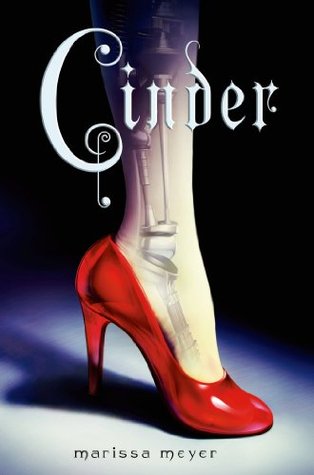 Lastly, if you liked the concept of a fairy blessing gone awry, Mercedes Lackey's The Fairy Godmother is an excellent choice. The prince in this one also learns a valuable lesson just like Niklaas.