Whisper the Dead by Alyxandra Harvey (The Lovegrove Legacy #2)
Bloomsbury USA Childrens: October 7, 2014 (Young Adult; Historical Fantasy)
Having read the first book in the Lovegrove Legacy series, I was really looking forward to book 2, Whisper the Dead. I loved the historical atmosphere, combine that with magic, I was hooked. The multiple perspectives with the cousins also kept me intrigued and I liked that the author seems to be focusing on a specific cousin for each book. Unfortunately, I felt let down with Whisper the Dead. It was fast-paced like book 1, but in this case I felt that the book was rushed, especially in the romance department.
Gretchen Thorn is the tomboy cousin. She'd rather wear trousers and actually learn how to defend herself rather than learn embroidery and rely on men to just happen to be around to protect her. She's not shy about her views, and this doesn't exactly make her popular. Luckily she has great friends in her cousins Emma and Penelope, as well as a twin brother, Gideon, whom Gretchen can usually convince to go along with her antics.
Following the events of A Breath of Frost all of the cousins are being watched by the Order. The Order is not convinced by the cousin's account of events of book 1, and have placed each of them under guard. Gretchen, unfortunately, lands herself with a guard who is more than a little stuffy and put off by Gretchen's independent ways. Tobias Lawless lives for order and control and is surprised by Gretchen's determination to march to the beat of her own drum. When an evil witch starts targeting the debutantes of London, these two are going to have to make some sort of compromise to put a stop to it.
I thought Whisper the Dead started out strong. Readers are plunged back into the action and Gretchen was a fun character to read about. Gretchen is impulsive and determined and I loved seeing her ruffle people's feathers. You can't help but feel for Gretchen and her inability to move forward in life, she's trapped by the fact that she's a woman. And, I also loved the concept of Gretchen's magic:
"Whispering used to be just another word for spellcasting," she continued. "To the untrained eye, a witch reciting a spell looked like she was muttering to herself. After a few years of being hanged or burned at the stake for it, we learned subtlety," she said wryly. "But Whisperers such as yourself can still hear those spells being cast. That's what the terrible sound you hear is. Hundreds of witches over hundreds of years all casting their spells at the same time." (p. 58-59).
As a whisperer, Gretchen has access to an untold number of spells, but only in controlling her ability can she access those spells and keep her sanity. For someone as impulsive as Gretchen, this kind of control and patience is a challenge. But, Gretchen's ability to learn about the spells of the past certainly come in handy on the fly, and that motivates Gretchen to gain control over her gifts.
My complaint is that I didn't feel like anything was resolved by the end of Whisper the Dead; there were so many things left unanswered, I felt that I was missing a section of the book. In fact, Whisper the Dead was significantly shorter than A Breath of Frost.
In particular, what I felt was quite unfinished was the romance. I was expecting it and I thought it was adorable; Tobias and Gretchen made a miss-matched couple. But cuteness aside, it never really got past the infatuation stage and I was disappointed by that as I'm assuming that the author is going to focus on Penelope next in the series and Gretchen and Tobias will be left to the background. There really was only one great section where I felt that Gretchen and Tobias were moving past their initial distrust of one another, and that is when Gretchen learns of Tobias' secret and meets his surprisingly unconventional family. I wanted more of these scenes and I think it would have made the romance stronger. As it stands, I think the author is going to have to spend some time with these two in subsequent books since their relationship status is not finished.
What I did like is the fact that the author left A LOT of great tidbits for the next book. There were some pretty dramatic events towards the end of the novel and I think those are really going to impact that next book. So, while I didn't like this one as much as A Breath of Frost, you can guarantee that I'll be tuning in for book 3.
Similar Reads
If you liked the multiple points of view in Whisper the Dead, readers are likely to also enjoy Kady Cross' The Girl in the Steel Corset. It's steampunk, but it has the historical elements that I think will also draw fans of Whisper the Dead. There's romance and action, as well.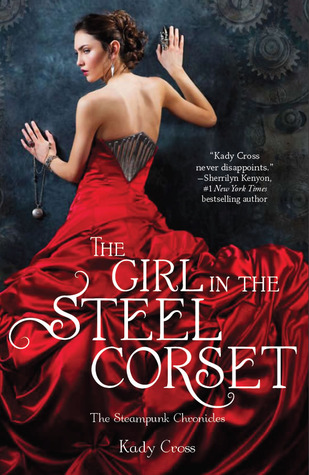 For another impulsive heroine, I also recommend Maureen Fergus' The Gypsy King. This one kicks off a trilogy and the first book is a great, fast-paced read, filled with unexpected humour. My full review is here.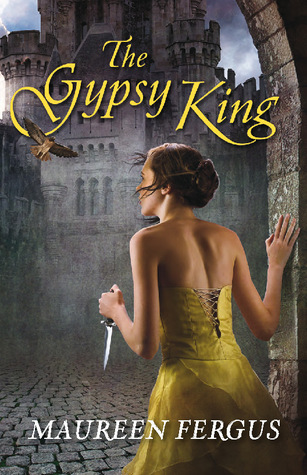 While the heroine in Born of Illusion is quite as "strong" as Gretchen, I think the dynamic between Anna and Cole will appeal to fans of the romance aspect in Whisper the Dead. It's also a great read because it takes on the Jazz Age in New York, so it's a tad more modern than Whisper the Dead, but the detail is great.