Continuing on with our weekly Halloween special, this Saturday's theme is ghosts (and one haunting), last week was werewolves, and before that vampires. I've encountered ghosts in many different genres, and my eclectic list below reflects that. Here's hoping there's a spooky read for many different types of readers.
My favourite author of ghostly tales is Simone St. James. If you've followed this blog at all, this will not be a surprise, since I rave about her all the time. To date, all of her novels have been set in post-WWI England and have focused on a ghostly haunting. These books are creepy (without being terrifying). And, they generally feature nice light romances. I recommend starting with The Haunting of Maddy Clare, but you can't really go wrong with any of these atmospheric novels; see my full review on An Inquiry into Love and Death or Silence for the Dead.
Another one for historical fiction fans is Sadie Jones' The Uninvited Guests. This one doesn't really have the scary element to it, but the writing was wonderful as was the quirkiness of the family. You're never really sure who is a ghost, but that's the beauty of this one.
For a more contemporary ghostly tale, try Amanda Steven's The Restorer, the first in a series that features a gravestone restorer that also sees ghosts. There is a strong romantic element to it, but the mystery is just as prominent. I loved the Charleston setting and the creepiness factor here.
For a grittier urban fantasy read try Deborah Coates' Wide Open. Like in The Restorer the heroine, Hallie, can also see ghosts. A near death experience has left Hallie with this ability and when she sets out to learn the truth behind her sister's death, she learns there's something more going on in her hometown. Wide Open sounds like your standard paranormal read, but it's desolate and barren setting puts you more in mind of a Western. This trilogy concluded with a bang and I loved it.
For something a little more expected in the paranormal romance genre, I recommend Jenn Bennett's Roaring Twenties series. The first novel, Bitter Spirits features a medium and bootlegger. The second book, Grimm Shadows continues with the ghostly theme, but this time focuses on archeological artifacts. While it does have a historical setting, I can guarantee this one will appeal to urban fantasy fans.
What would a ghostly list be without Stephen King? If you haven't already checked out the fabulous Doctor Sleep, Halloween is a great time to do it. This time we've go a hero that can see ghosts and it's almost destroyed his life. When he mentors another young girl who also has the ability, he soon learns there are sinister forces out there who want to feed on her ability. This book was phenomenal.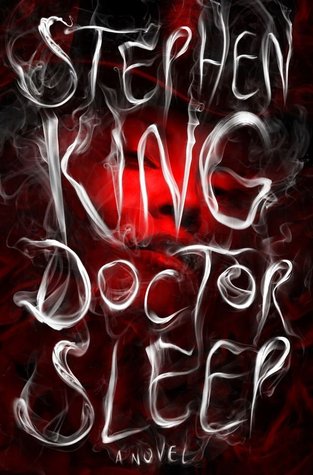 For teen readers (or adults who also read YA) there are a few books that I recommend. First and foremost is Victoria Schwab's The Archived. An archive of the dead. Enough said. This book is beautifully written, and features a grieving young woman who also happens to be one of those that wrangles ghosts for the archive that stores them. Seriously, everyone should read this one.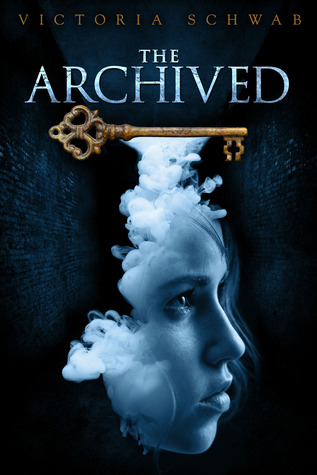 Another one for teens who like their ghosts with a dash of magic and romance, is Alyxandra Harvey's A Breath of Frost. Three cousins discover they're witches, and these young witches are a target for the spirits of the Greymalkin Sisters. This one is action packed, but what really appeals is the style of writing. It is a start to a series, but it shifts focus somewhat with each book to a different cousin.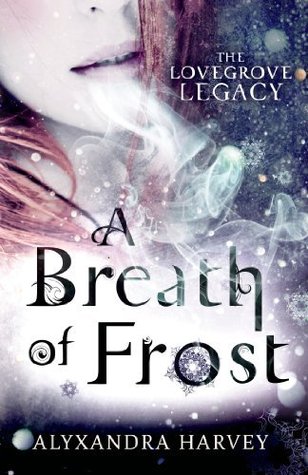 My last recommendation for teen readers is Gail Gallant's Apparition. This contemporary story is steeped in history and the disturbing barn just might keep you up at night. Added bonus? Canadian setting and Canadian author, oh and did I mention that it's also been nominated for the Ontario Library Association's White Pine Award? If librarians are saying it's good, it must be (and I happen to agree with them).
My last ghostly read is a bit of a departure from my previous recommendations because it features a haunting house rather than a ghost, but this is my list, so I'm going to include it. Shirley Jackson's The Haunting of Hill House is a timeless spooky read, and the terror comes from the fact that readers are never really sure if there is a supernatural presence in the house or if it's something that is happening in the mind of a fragile young woman. Seriously, this is good stuff.