A Matter of Grave Concern by Brenda Novak
Montlake Romance, October 7, 2014 (Historical Romance)*
My rating: Liked the place, but the food was bad (2/5)
A Matter of Grave Concern is a bit of an unusual historical romance. Instead of balls and fancy clothes, we get dead bodies. The nontraditional focus of this one brought it to my attention; it's always nice to try something fresh in a genre that you read a lot of. Unfortunately, this one did not live up to my expectations.
Abigail Hale is a surgeon's doctor and she's been assisting at the college where her father works for years. What's always a challenge for the anatomists at the college is access to corpses for them to study. Abigail takes it upon herself to acquire these specimens since no one else seems to be able to do so, or willing to get their hands dirty in an illegal trade. However, when she is purchasing a new body, she's runs into more trouble than she bargains for and not only loses her money, the body, but a sentimental item given to her by her deceased mother. In a misguided attempt to set things to rights, Abigail decides to go to the resurrection men's house and steal back the money before anyone is the wiser.
Max Wilder is one of the resurrection men that swindle Abigail; only he's trying to protect her from falling further into harm's way. With Max as a reluctant protector, Abigail has no choice but to trust a man she should find repellant, but she soon learns that there's more than meets the eye with Max, namely a missing sister.
What I really disliked about this book was the premise on which the romance is founded. I simply can't get past the fact that Abigail takes it upon herself to purchase bodies for the college, and then decides tracking down the men that stole from her (who also threatened her with rape) to get back her money is a good idea. Then, when she is found out she quickly comes to trust Max, who kidnaps her. This was not how I was expecting this situation to play out and I can't help but think that the heroine has no brains. We kept getting told that she's studying anatomy and wants to become a surgeon, but I'm not seeing a whole lot of that intelligence in her actions. For me, this lack of consideration on Abigail's part really set the tone for the book and I personally couldn't get past this inconsistency. I have zero understanding for Abigail's thought process.
The ridiculousness of the heroine really hampered my enjoyment of the story, which is disappointing since there is a lot to like. The unusual setting and the historical details about the difficulty in scientific study for anatomists are interesting. I also liked the atmosphere of the less glorified areas of London. It's always nice to see a historical take a different approach, and with respect to the setting, I think this was well done.
Despite the fabulous setting of A Matter of Grave Concern, I simply did not like the romance between the heroine and hero. In my opinion, the romance just did not make sense. Abby simply decides she's in love with the man that kidnaps her, despite the  secrets he has kept, and Max reluctantly falls in love with. This happens in, like, a week. I just don't get it. While the chemistry was good, it with the actions and thought processes behind the leads that just didn't work here.
The other thing that I found inconsistent is Max's search for his sister. He finally finds, in truly awful circumstances, and it's completely glossed over. His search for his sister was a major part of this book and I don't feel like the conclusion of that was as well developed as it could have been. His sister was kidnapped, but after Max the savior rides in, she seems to recover quickly enough, and I just don't buy that. There is no way she would be over those experiences and then be there to offer love life advice to Max. This was unusual and seemed out of place considering what had happened to Max's sister.
Ultimately, I was really disappointed by A Matter of Grave Concern. The premise had a great deal of promise, but for me, the execution left something to be desired. I didn't like the hero or the heroine, and for me, this made it a struggle to get through this book.
*Review copy provided by the publisher via NetGalley.
Similar Reads
While there's no resurrection men in The Temptations of Anna Jacobs, there is a female doctor. I think readers who were disappointed by the fact that Abby gave up her goal of becoming a surgeon will enjoy Anna Jacobs since the heroine never gives that up, and the hero is actually quite supportive of her. For more raving on this one, see my full review.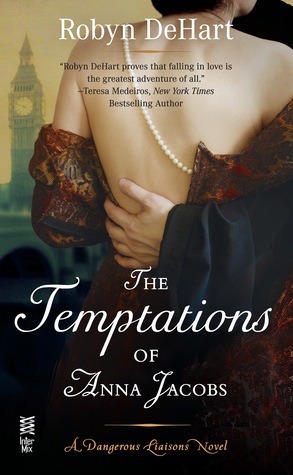 If readers liked the unusual hero, I recommend Judith Ivory's The Proposition, where the hero is a rat-catcher. Like A Matter of Grave Concern, you certainly see a different side of London than you do in more traditional romances.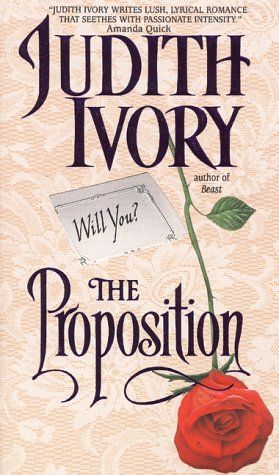 Lastly, I'll recommend Maggie Robinson's In the Heart of the Highlander. This was an adorable book, and I think it will appeal to readers who liked the undercover sleuthing element to A Matter of Grave Concern. That said, In the Heart of the Highlander, was a much lighter read, and there is thankfully, much less of the angst between the hero and heroine.