In the second installment of our Halloween Special series (see the first, on Vampires), we look at my personal favorite supernatural: the Werewolf. Check out some good, better, and best werewolf stories in the list below. Word to the wise urban fantasy reader: Werewolves are sexy, so beware – many of these are romantic to varying degrees.
Just reviewed this week, a witty take on supernaturals living among us.
The Silver Wolf. The book that got me started on werewolves: a young, poor orphan, in the decaying Roman empire, sold by her family in marriage for well, the usual – money.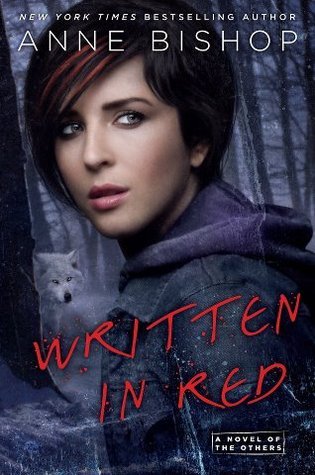 In Written in Red, Meg Corbyn, a blood prophet, finds sanctuary from the humans who tortured her in an enclave of the terra indigine, creatures like vampires and werewolves and other shapeshifters. Simon Wolfgard, leader of the enclave, doesn't know why she doesn't smell like food, or why he and the others find her so interesting. As Meg learns what it is to live in the wild, Simon discovers how much he wants to protect this strange human.
So, this one – not my favorite. But that doesn't mean you won't like it! It's a humorous story about a witch just trying to get by, when werewolves nose their way into her orderly life.
The Mercy Thompson books are some of my absolute favorite stories, series, werewolves, EVER. Witty, sometimes dark, romantic, spooky, and upbeat, this is one of the best in the genre.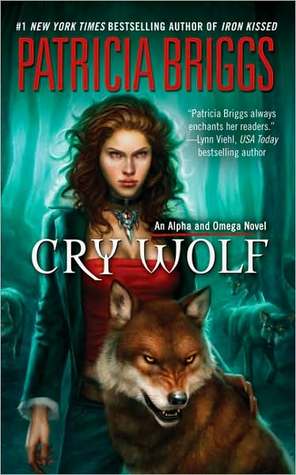 By the same excellent author, starring a different kind of heroine. Anna, victim of a vicious werewolf pack, is an Omega. Yup, that means she's special. While not as stunningly amazing as the Mercy Thompson series, it's still worth a read. You'll want to start with the opening novella, Alpha and Omega. It may or may not be part of your copy of Cry Wolf.
Just started Silver, a serendipitous library find, and it has a different focus: Silver is a young wolf who has been tortured, poisoned, and is flirting (pretty sure I meant flitting there) between reality and visions. When Andrew Dare, enforcer for the East Coast packs, finds her, he's driven to protect her and find out what happened.
Admittedly, I've only seen the TV series. But it's a fun show! Might be a good book, too…
This is the second in a series about a former cop, who left the force to become a private eye because she developed a degenerative sight condition. In this one, her new sort-of-partner, Henry Fitzroy, bastard son of King Henry VIII and vampire, head out to the country to solve a mystery involving werewolves. Tanya Huff writes superbly drawn characters and complex settings and plots. A longer haul than most urban fantasy, this is totally worth it.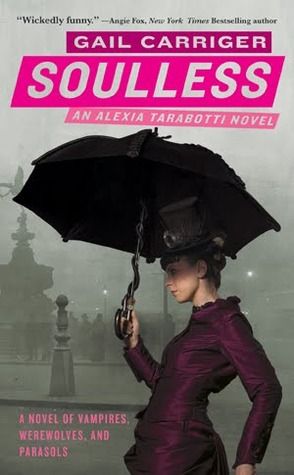 Sort of a tongue-in-cheek comedy of manners set in a steampunk Victorian England where the Queen has werewolf investigators and deals with vampires, Soulless begins a fun series about a soulless young woman, Alexia, and her encounters and involvement with the supernaturals in the community.
Crimefighting meets werewolves again in this one by Eileen Wilks. Lily Yu, a police detective, needs the help of Rule Turner to infiltrate the werewolf clans and find a killer.
I nearly forgot this one, though I don't know how! The Psy-Changeling series is a truly enjoyable series that mixes humans, weres (mostly panthers and wolves) and a psychic race, in an alternate, sort of futuristic United States. Each book pairs a new hero and heroine, so if you're into urban fantasy romance, you'll probably enjoy these. Start with Slave to Sensation.
And if you want to get your werewolf fix in 5 minutes or less, here is the famous music video werewolf: