Snow Like Ashes by Sara Raasch
Balzer & Bray, October 14, 2014 (Young Adult; Fantasy)*
My rating: Outstanding Adventure! (5/5)
Snow Like Ashes is a great kick-off to what promises to be a fantastic teen fantasy series. Set in a world governed by the seasons, the heroine, a refugee, finally learns of her true heritage and must find a way to come to terms with her new identity and her responsibility to her people.
Meira is sixteen years old, and has been living with a small refugee group since she was orphaned as a child. Meira owes her allegiance to her friend, Mather, the rightful king of Winter. She will do anything to ensure that Mather can reclaim his throne, and this commitment is sorely tested.
When Meira and the other refugees make a deal with Cordell, Meira learns that it's her that's to be the bargaining chip. Mather and their leader have traded Meira in marriage to the heir of Cordell, Prince Theron. Cordell will help the refugees of Winter reclaim their lands, but only if they are linked with Winter; hence the unwanted marriage. Of course, this political relationship is complicated by Meira's reluctance to marry the prince, even if she finds that he's not so bad.
Snow Like Ashes is a fantastic, five-star read. This one has a little bit of everything, mystery, adventure, romance, and it's set in an intriguing world, to boot. I cannot rave about this one enough. The book was SO GOOD. The characters, the romance, it was spot on, and I loved it!
While all aspects of Snow Like Ashes were good, it was the characterization of Meira that stands out for me. She's a determined heroine, committed to the cause of freeing and reclaiming Winter. At first glance she's your typical "strong heroine", but what's great about Meira is that she's more than this cut-out character. Yes, she's strong, but she's also a person who is impetuous and deeply hurt when she realizes that she's been traded, and no one has even bothered to explain this to her.
I'm a pawn they used to create an alliance with Cordell.
My tongue sticks in my throat, choking me as I stand there, staring at Theron. This has to be a figment of my overly active imagination, because the king of Cordell would never agree to wed his son – the heir of one of the richest Rhythms – to a mere peasant from a Season. I'm wrong. I have to be.
"Tell me Mather linked us to Cordell through a treaty, or something. A meaningless piece of paper," I beseech him. "Tell me this isn't…what I think it is."
But Theron doesn't say anything, which only feeds my panic more. His mouth opens absently, but he just sighs, his eyes flitting over me in silence.
I grip my stomach, the fabric of the gown smooth against my fingers, and swallow the tight knot in my throat. Mather did this. My chest swells with a new emotion – betrayal. How could he – why did he – no. No. I will not lose my mind over this, because it still doesn't make any sense. Why would Cordell agree to take me? There has to be something Mather and Sir didn't tell me.
Well, obviously there's a lot they didn't tell me, but they're down at the ball right now. And I will make them talk (p. 92).
The moment that Meira realizes that she has been betrayed by those she trusts most is a real turning point in the book, and it's here that I found the book becoming more interesting. Yes, the action slowed down at this point, but the focus on characters  in lieu of action was well executed and just as compelling, maybe even more so. Readers follow Meira as she comes to terms with this betrayal and how she adapts to this new court lifestyle that she is supposed to embrace. This was great character development, and I couldn't put down the book. What can I say, I love a character that can deal with adversity?
Aside from the world and the fantastic main character, I have to mention the excellent romance. For the first chunk of the book, Meria has strong feelings for Mather; however, the betrayal of being traded as a pawn calls those feelings into question, as does the pleasant surprise of her new fiancé, Theron. Turns out Theron isn't exactly surprised by the manipulation of their lives, by this point he's used to being thought of as a tool rather than a person. He understands exactly how Meria feels and they set about making the best of a bad situation.
"Just Meira," Theron echoes. He adjusts his arms around my back and looks across the distance between us, then nods decisively. "We'll be all right. Together."
"Don't you want more than this?" I breathe, finally looking up at him.
His eyes are soft, realized, but my question makes his softness tense. His lips pull apart and the answer that comes sounds so much like the thoughts whirring through my head that, for a moment, I think maybe I said it.
"Every day of my life" (p. 101).
This forced marriage situation had the potential to really flop in the romance department. Especially since Meira and Mather are initially set up as the potential couple, but the author really called into question that relationship when Meira was thrown into Theron's path. Who exactly is the better fit for Meira's personality? While these Meira and Theron certainly didn't make the choice to become engaged, they discovered a mutual respect for each other, and I found that they really balanced each other out. Meira is the more aggressive, dominant character, and Theron was much more subdued, as well as willing to let Meira take the reigns. Theron simply supported Meira in her quest, and it is that fact that I really appreciated. It was a refreshing relationship to see in a teen novel and seems more realistic and healthy than many that I've read in other novels.
Ultimately, I think any fantasy fan should read Snow Like Ashes. It's an interesting world, but what will hook you is the young heroine, Meira. She is a great, complicated heroine. I personally can't wait to learn what happens next with her future and her relationship with Theron. By the end of the novel, things have gotten so much more complicated, and it will be interesting to see how Meira deals with these changes.
*Review copy provided by the publisher via Edelweiss.
Similar Reads
For another unwanted betrothal, try Cruel Beauty. Nyx has been betrothed to an evil ruler since birth, when it finally comes time for her to marry the immortal Ignifex, she plans to kill him and free her lands. Only Ignifex turns out not to be what she expected, making her murderous mission difficult to complete. If you enjoy the complex characterizations and sumptuous writing, this one is for you. See my full review of this one for more raving.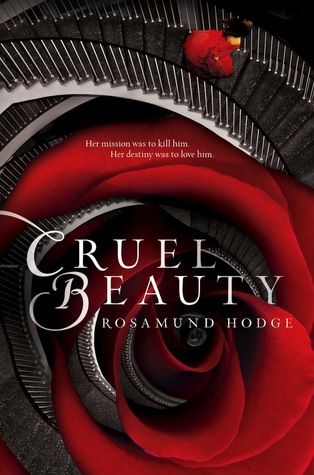 If you like the combination of action and the quieter, but no less fraught court life, you may like Leigh Bardugo's Grisha Trilogy. Like Raasch, Bardugo gives readers complex characters and an awesome world. Alina is similar to Meira in that they both are thrown into circumstances they do not understand or like, and they slowly have to find a way to deal with this. I've reviewed book 1, book 2, and the awesome conclusion to the trilogy, if you're not yet convinced to give this one a shot.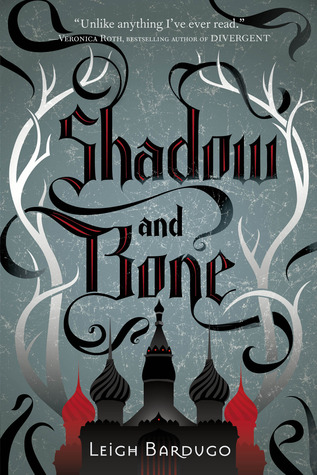 Kristen Cashore's Graceling is also a good choice if you liked Snow Like Ashes. Another "strong heroine" that defies that simplistic characterization and becomes something much more. The supportive relationship between Katsa and Po will also appeal to fans of Meira and Theron.