The Mark of the Midnight Manzanilla by Lauren Wilig (Pink Carnation #11)
NAL Trade, August 5, 2014 (Historical Mystery; Historical Romance)
My rating: Outstanding Adventure (5/5)
This latest installment in the Pink Carnation series reminded me of what I love about this series so much. It's intellectual, funny, and just plain entertaining. This one is zany and it tackles the absurd with wit and sly historical references. It may not show the true experience of spies during the Napoleonic Wars, but if it did, I doubt I would be reading it. I like history, but it needs to be captured in an engaging way for me to enjoy it, and that is certainly true of this book.
The Mark of the Midnight Manzanilla is Sally Fitzhugh's story. Readers of the series will remember Sally from The Mischief of the Mistletoe, where her brother, Turnip, routed out some spies at a young ladies academy while falling in love with one of the teachers, Arabella. Sally made her debut a year ago, and now into her second season, she's, well, she's bored. Luckily, excitement ripples through the ton with the return of the Duke of Belliston, reputed vampire.
Naturally, Sally doesn't believe that nonsense about Lucien being a vampire, but she is certain that he needs some assistance in making his way in the ton:
What she needed was a project.
Such as a duke.
The duke was standing all by himself at the back of the room, doing his best to look brooding and mysterious, or as brooding and mysterious as one could in a well-lit ballroom with footmen pestering people by pushing champagne at them.
The man was in dire need of a little friendly advice – and who better than Sally to deliver it? Really, it would be a kindness, not to mention a shot in the eye to Delia Cathcart and Lucy Ponsonby and all the others whispering and gossiping and spreading their ridiculous rumors (p. 123).
Brooding and mysterious though he may appear, Lucien, in fact, does not require Sally's help, at least not with ingratiating himself with the ton. No, Lucien's mission on his return to society is to find the real person responsible for the death of both of his parents. And once he starts investigating the more it seems that….spies are involved. One fake betrothal and a gifting of a stoat later, Lucien and Sally are on the trail of potential spies and fighting their attraction to one another. Just how fake is this betrothal?
This was a seriously awesome set up and the witty banter between Sally and Lucien reminded me what I liked about this series in the first place: it's smart while still being entertaining. Sally and Lucien's interactions with one another are hilarious, Sally especially brings so much fun to this story with her bustling personality. Sally is determined to become involved in the mystery and will not take "no" for an answer.
"You see, I told you we had experience with this sort of thing. Really, it's quite fortunate that I wandered into your garden. I can't imagine what you would have done without me."
Lucien felt a reluctant smile tweak the corners of his lips. "I can't imagine either."
Ever since Miss Fitzhugh had traipsed into his life, he felt as though he'd been standing at the center of a whirlwind. What would he have done without her? (p. 262)
As to what I mean about the "smartness" of these books, you have to admire how the author slyly includes historical details, making something that at first glance appears fluffy, into something so much more richly layered. For example, Lucien's mother is suspected of spying for her home country of Martinique, which France had granted it's black slaves' freedom for a short period of time. Lucien's mother was fighting to keep this independence alive. Typically this kind of detail would have slipped past me, but having recently read The Black Count, the story of Alexandre Dumas' father, I actually knew about the Martinique situation. The level of detail that this author includes in this series about the surrounding events is fantastic and I think it's something that makes a book that so easily could be stereotyped as a "romance" so unique and appealing to such a wide range of readers.
Alongside the historical setting, readers also have the usual adventures of doctoral student, Eloise. Eloise, if you're unfamiliar with the series, frames all of these spy adventures as her thesis that revolves on this particular spy ring. In this book, Eloise is back in the States, missing her Englishman boyfriend, Colin. When Colin does visit, he's acting a little off, is a break-up in the works?
While I do enjoy the Eloise and Colin drama, I can't say that it's a big draw for me with this series. I will say I'm glad that their narrative is kept to a minimum, but as a result I don't really feel as interested in what's happening to them. Framing these books this way works and I think the author excels in not making the dual timeline distracting or disruptive to the main plot that is the historical content.
Ultimately, if you're looking for something light and entertaining, this is a great go to choice for many. While I think this series is one that will draw many historical romance fans, I love that it could serve as a bridge for many readers into different genres. I can see a historical romance fan picking this up and moving into more standard historical fiction.
A great read! And officially one of my favourites in the series to date.
Similar Reads
If you like the bantering investigative work of Lucien and Sally, you need to check out Alyssa Everette's A Tryst With Trouble. Not as historically rich as Midnight Manzanilla, it is a fun historical mystery with two characters who do not want to like each other.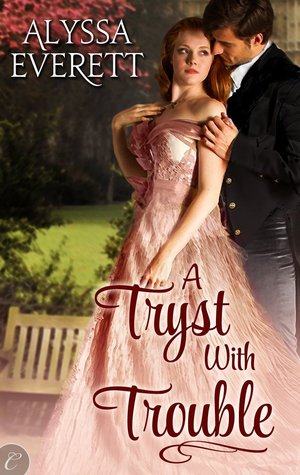 For another humourous romance, check out Tessa Dare's Romancing the Duke. This is another hysterical adventure, and it also happens to include a gifted stoat. The historical period is not all that similar, but Dare excels at capturing the humourous without going over the top.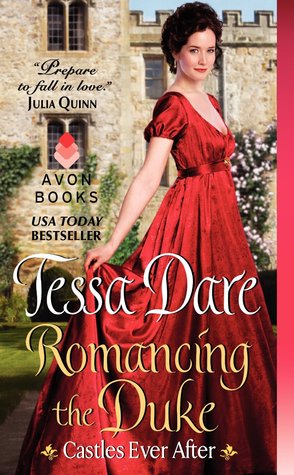 While Courtney Milan doesn't write with the humour of Willig, she does write with a strong historical atmosphere that readers of Willig will appreciate. I'd recommend The Duchess War to start.