Mortal Danger by Ann Aguirre
Feiwel & Friends, August 5, 2014 (Young Adult; Urban Fantasy)*
My rating: Beach vacation (3/5)

Mortal Danger is a new YA series from Ann Aguirre. I loved Aguirre's Perdition and Grimspace so I was eager to see what this author could do in the YA world. Despite the cool concept, Mortal Danger fell flat for me. It's not you, Mortal Danger, it's me. I would have grabbed this book with two hands as a teenager, but unfortunately, I wasn't feeling the love.
When the novel opens Edie has decided to kill herself. She's been bullied for years and she just wants a way out. Edie's a smart girl and she's thought the process through and she feels that there's no other option for her. However, when she's about to go through with her plan, a "hot Samaritan" steps in and offers her a deal:
"In a sense, you're already gone, Edie. If your fate wasn't currently in limbo, I wouldn't be permitted to talk to you. There's a pivotal moment just before death, when bargains can be made. I'm authorized to offer you three favors now in return for three favors later" (p.12).
Edie, having no better options, decides to take Kian up on his offer. She wants revenge on the classmates that have made her years at school a nightmare and Kian tempts her with the means to make that particular fantasy a reality. Unfortunately, the revenge plot became the point where I lost interest with Mortal Danger.
Edie's decision to get revenge was understandable, especially when I finally learned what her classmates did to her. To my mind, revenge seems like a logical reaction. What I didn't like was the fact that Edie gets a makeover to enact her revenge. This just made me feel so sad and for the majority of the novel this decision to get a makeover seemed so shallow. The makeover trope didn't have much depth to begin with and the only reason I kept with this book was because Ann Aguirre wrote it. While Aguirre did take something conventional and take it to a new place, it was a little too late for me. The world that Aguirre plunks Edie into was fascinating and kept me turning the pages, it was the focus on appearance that I found tiresome.
As I said, what I did like about Mortal Danger was the urban fantasy element to the book and the inclusion of mythology. Hidden from most people's consciousness was a whole other level of the world where humans are played with like pawns. This was compelling and I was engrossed with that element of the novel. Aguirre excels at bringing creatures of myth into the her narrative, and I really enjoyed the elements of horror. There's one particular moment when the situation is starting to deteriorate for Edie. She's starting to see people and things that couldn't possibly be real, but they suddenly are. And one such moment is when Edie is home, alone. She's staring into the mirror, and…
Exhaling, I turned, started at a glimpse of myself in the mirror, then smiled in relief. My reflection did not smile back. (p. 166).
Now that is terrifying. I loved the chills and thrills in this book, my issue was that I just didn't love the characters. I wanted to get behind Edie and her revenge, but I didn't feel emotionally invested in her mission.
However, despite my apathy towards the main characters, I also recognize that this book is one that I would have devoured as a sixteen year old. In a lot of ways, the relationship between Edie and Kian reminded me of Bella and Edward from Twilight, and I gotta be honest, I loved that book when I was in high school. So my verdict for this one is that this will sell to the young adult crowd, no question about it. In my mind, Aguirre knows the audience she's writing for and wrote accordingly. I would feel no hesitation in recommending this one to teen readers.
Ultimately, Mortal Danger was not my favourite book and I likely won't be back to read the remaining books in the series, but, that's okay. I'm glad that I got a chance to read one of Aguirre's young adult titles and I can understand why this one will appeal to teen readers. This will do well with the teens that like paranormal fantasy books and I will feel no hesitation in recommending it.
*Review copy provided by the publisher via NetGalley.
Similar Titles
If you liked the fantasy element to Mortal Danger, give Holly Black's Tithe a try. The idea of an alternate world being hidden from view is very similar as is the romantic relationship. Holly Black is an urban fantasy rock star.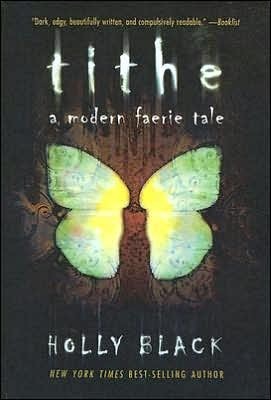 As soon as I started reading Mortal Danger I was reminded of Lives of Magic and not just because both have a mysterious Kian character. Seriously, both books have a character named Kian – too weird. Lives of Magic also deals a bit with mythology and I think it will appeal to fans of Mortal Danger because of the world and the romance.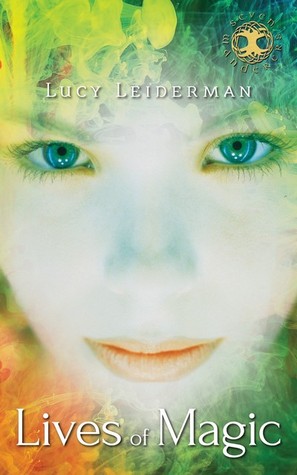 I think Aguirre is a little more creative with her world building, but Lesley Livingston's Starling would also be a good choice for fans of Mortal Danger. In the case of Starling, the mythology tackled is Norse, and for the most part, it's executed quite well. Bonus points for setting it in a private school educating the children descended from myths.