Ruin and Rising by Leigh Bardugo (The Grisha #3)
Henry Holt & Co., June 17, 2014 (Young Adult; Fantasy)
My rating: Outstanding Adventure (5/5)

Ruin and Rising was one of my most anticipated reads this summer. The more reviews I read about it, the more eager I was to get my hands on a copy. There was no question of waiting for my library to order a copy – I was getting myself to the bookstore on release day. And folks, the hype lived up to the book. This was a fantastic and satisfying conclusion to a trilogy. The main character did not die (Allegiant, you know I'm looking at you) and all of the complications that were thrown Alina's way were resolved. If you know nothing about the first two books in the series, I also reviewed them on Monday and Wednesday as I re-read them.
The final book of The Grisha picks up soon after Siege and Storm. Alina has not succeeded in defeating the Darkling and she has barely escaped with her life. And now that she is essentially held prisoner underground, she has no hope of getting stronger, her link to her power all but gone. Getting back to the surface and it's sunshine is the only way that Alina can get strong, so her cohorts stage an escape from the priestly order "protecting" the Sun Summoner.
Of course, escape only solves half the battle. The Darkling is still out there and stronger than ever. The only choice Alina has is to locate the final amplifier: the phoenix. Only by taking on more power does Alina stand a chance at defeating the Darkling. And while she yearns for the next amplifier (she is a little like the Darkling, after all), the price she must pay might be unexpected and require a sacrifice that she's not willing to give up.
Ruin and Rising is, by far, the best conclusion to a trilogy that I've read in a long time. There were times when I didn't think things would go the way that I wanted them to; that sacrifices would be made and hearts would be broken. But the author did an amazing job of pulling all of the threads together to create a cohesive and meaningful ending to the series. The Darkling was dealt with, the romance triangle was obliterated, and Alina came into her own as a character.
The first thing I want to tackle is Alina as a character. As I mentioned in my Wednesday post, I was really taken with Alina's independence (or, at times, lack thereof) and the responsibility that she now has because of her power. With her sun summoning powers, came a lot of responsibility, her life was no longer her own. Choices were being taken away from Alina simply be virtue of her new status, and in a sense, I found this heartbreaking. Who doesn't want to have a choice in their future? But what changed in Ruin and Rising was Alina's ability to understand that she wasn't the only one to make sacrifices; just because she had power, didn't make her isolated. Too often is this understanding of others an empty gesture, but I think Alina got it:
"None of them were easy of soft or simple. They were like me, nursing hurts and hidden wounds, all broken in different ways." (p. 269-70)
I liked that there was more to Alina than her "special status" and that she did recognize this – it made her a more respectable heroine. In my opinion, Alina has grown so much as a character, she's not perfect, but I think she's changed in a way that makes her someone you can relate to. She's no longer a person that allows others to guide her decisions, she's fully capable of being a leader when she has to and taking a back seat when that makes more sense.
And of course I have to mention the romance. Folks, she does pick a guy, which one, I wont say, but a decision is made. Huzzah! Whether it's the right one or wrong one, I think that's something that is subjective to the person reading the book. In my opinion, the choice was always clear and I think Alina certainly weighed all of her options before deciding on a guy, and the subsequent path for her future. But don't worry, the romance doesn't play a huge roll in the book, there's still lot's of action and adventure.
At this point, I don't want to say much more, since I wouldn't want to spoil this awesome book for you! All I have to say is that this was a fantastic book and it's warranted it's rave reviews. I can't wait to see what the author comes up with next. Now go out and read it!
Similar Reads
Mockingjay is not an obvious match to Ruin and Rising, but I found their endings to be rather similar. So if you were unhappy with the way Mockingjay wraps up it's trilogy, you might not love Ruin and Rising quite as much as me.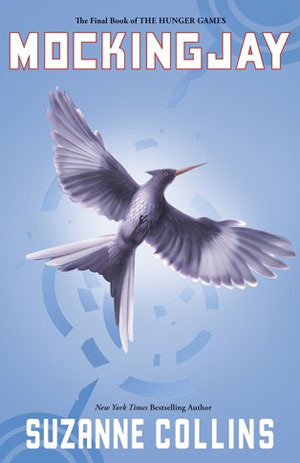 If you liked the writing style of Ruin and Rising, Rosamund Hodges, Cruel Beauty would be a choice choice. It's also set in a world that has a historical feel to it just as Ruin and Rising Does. Cruel Beauty also explores the same idea of someone being the "savior" and the sacrifices that must be made to actually do the saving.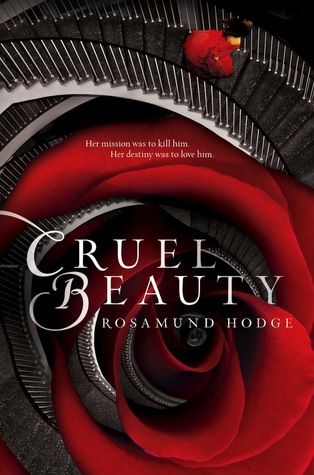 If you're looking for a not so nice heroine, check out Poison Study. It's not quite as well crafted as Ruin and Rising but a solid adventure tale with a side of the serious.