Siege and Storm by Leigh Bardugo (The Grisha #2)
Henry Holt & Co., June 4, 2013 (Young Adult; Fantasy)
My Rating: Outstanding Adventure (5/5)

Siege and Storm was a complete blank in my memory, which is why I decided a re-read was in order before I started Bardugo's final installment in The Grisha. I had a vague recollection of Shadow of Bone, but with the second book, I couldn't remember the introduction of some very important characters. The awesomeness of Ruin and Rising would had suffered greatly had I not gone back to this one.
Siege and Storm picks up soon after the events of Shadow and Bone. Alina has escaped the clutches of the Darkling (now that she knows what he's really up to), and she is now a fugitive with her childhood friend, Mal. Navigating a new relationship is tough at the best of times, and the odds are against these two from the start considering the Darkling's power. Unfortunately, Alina and Mal's freedom doesn't last long. The Darkling catches up with them and wants to convince Alina of his idea of freedom for Ravka, and he's willing to sacrifice a lot of people to achieve his goals.
What I like most about Siege and Storm is Alina's struggle with her identity and her otherness from Mal, the boy that she loves. It's a theme that continues throughout the entire novel and I love how the author plays with and makes the reader question which way is the right way for Alina. Should she deny herself her Grisha power and stay with Mal? Or embrace the power and risk becoming something similar to the Darkling? The author deftly sets up a mirror contrast between Alina and the Darkling, they are two sides of the same coin:
"But I couldn't deny what I'd felt in Novyi Zem or the truth of what the Darkling had shown me: my own sadness, my own longing, reflected back to me in his bleak grey eyes." (p. 55)
There are times in Siege and Storm where is becomes very clear that Alina could become another Darkling. Alina has the potential to lose her humanity very quickly and in seeing this conflict I think that readers are better able to understand the Darkling and his decision to follow some morally questionable motivations. Will Alina be able to retain her humanity or will she come to the Darkling's way of thinking? Is it better to sacrifice the few to finally achieve peace for a war torn country? Readers don't really get an answer to this in the book, but Alina's internal battle with herself is wonderfully wrought and absolutely my favourite aspect of this trilogy.
There's no question that Alina has a lot of power and a new position. This was another theme that I really liked in Siege and Storm: what happens when you're future is no longer you own? Despite her and Mal's own desires, Alina now has a role to play in the future of the Ravka and a responsibility to use her power:
"'What did you think was going to happen? Did you think you could just carry off one of the most powerful Grisha in the world like some peasant girl you tumbled in a barn? Is that how you think this story ends?'" (p. 153)
Unfortunately, the power that Alina has creates a lot of friction between her and Mal. Mal doesn't understand Alina's power and I think he's a little afraid of it. At the same time, I don't think Mal knows who he is when Alina is in the limelight and he's in the shadows; the shoe is on the other foot at this point in their relationship. Mal's no longer the sought after one, especially when they return to the palace just as Alina felt at the beginning of the first book. Mal is still willing to protect Alina, but he's unhappy at what he's lost in sacrificing his military career for her and he extremely unhappy. And, to be honest, I can't say I blame him. Mal's given up a lot for Alina and at this point it's not paying off for him. But I love that the author takes a look at this troubling aspect of their relationship. Mal and Alina together are not perfect and they requires compromise on both side; this is what makes their relationship so great and interesting to read about.
Of course, Bardugo throws an additional wrench (ie. man) into Alina and Mal's relationship in the form of Nikolai. Nikolai just so happens to be a prince who's determine to get the thrown – and he also wants to marry Alina. Just one more thing that widens the gap between Alina and Mal's station in life. Sometimes the proposal from the prince does not solve all your problems…
Ultimately, Siege and Storm was a fantastic sequel to Shadow and Bone. Readers are treated to more details about this fascinating world. But be warned, you will be left wanting. So, on to Ruin and Rising I must go! My review of the final installment to the trilogy will appear on Friday. I can tell you this – it was AMAZING!
Similar Reads
Since I liked the clash of status so much in this one, I recommend The Goblin Emperor. There's not a whole heck of a lot of romance, Maia is a wonderful character that has to make a lot sacrifices now that he is emperor. Like Alina, he continually struggles with his new restrictions and his new role in the public eye.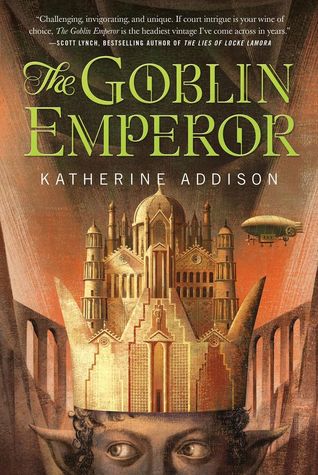 I recently read the astounding Snow Like Ashes and I think it's a great choice if you liked Siege and Storm. Like Alina, Meira finds herself being used as a pawn in courtly intrigue. Unlike Alina, Meira kind of digs the prince that proposes to her. The only downside with this one is that it's not out until October 2014, so make sure you add it to your to-read pile.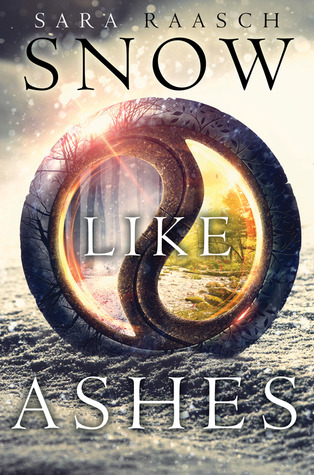 Lastly, if you haven't already read Finniken of the Rock, well you must have been living in a cave, cause this book is awesome. It also plays with some similar themes that crop up in Siege and Storm, and of course features a rather complicated romance (it's tough when you're a royal, ya know?).